Nino Tsutskiridze
Caucasus School of Business
Student of the Dual Degree Bachelor's Program in Business Administration at the University of Applied Sciences Upper Austria and the Caucasus University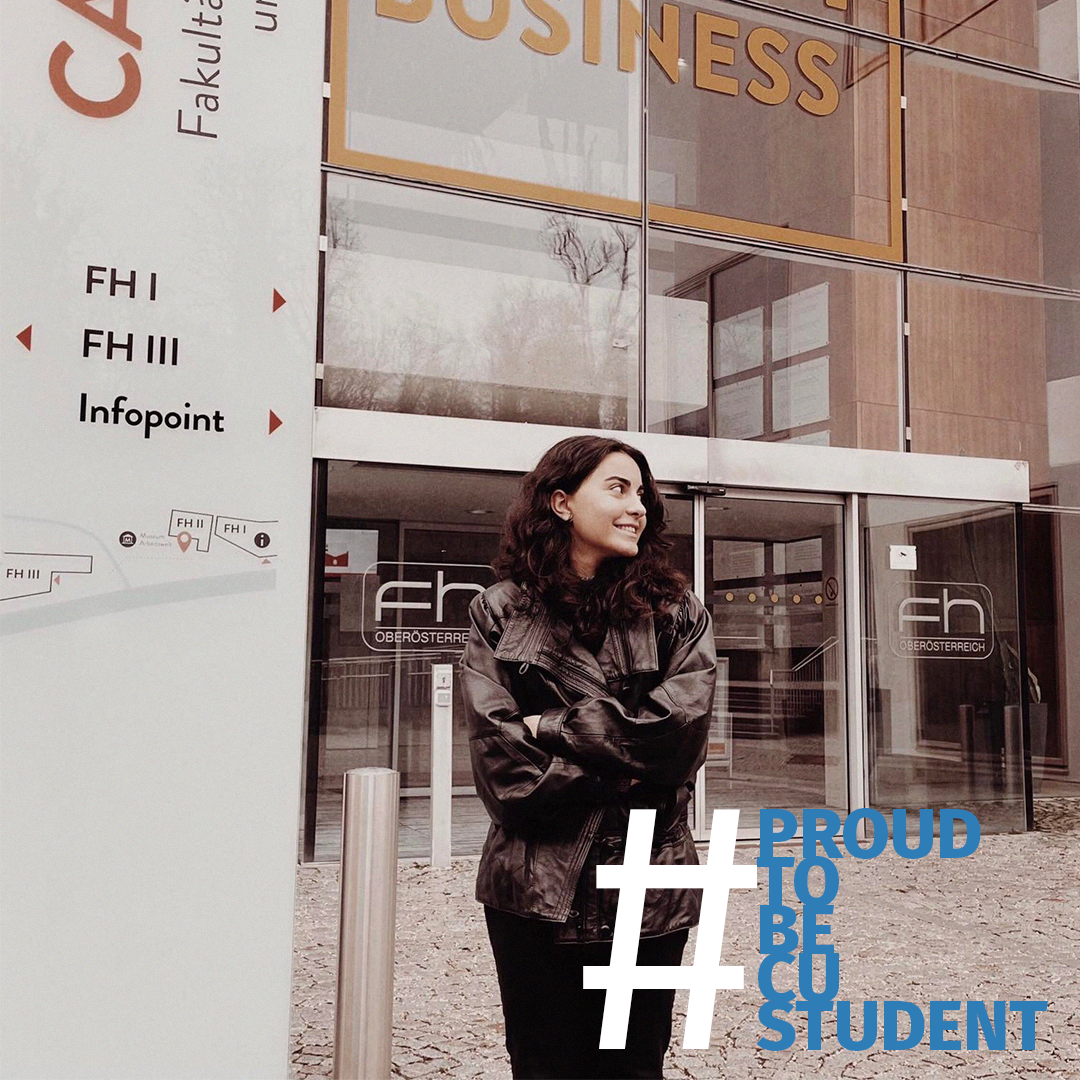 It would not be fair to say that the decision to participate in a dual degree exchange program was unexpected and spontaneous. I first heard about the program at a Caucasus University presentation for entrants, and it became one of my main reasons for enrolling at Caucasus University. And now that I have already reached the goal and my Austrian experience is slowly coming to an end, I can confidently say that the program has met all expectations.
Preparing for the program was exciting from the start. I was also very lucky in the search for accommodation after enrollment, and I accidentally discovered that a student from the University of Applied Sciences Upper Austria was coming to Caucasus University on an exchange program. We got to know each other well and decided to exchange our rooms during the program. Now Sarah lives in Tbilisi with my family and likes Georgia as well as Caucasus University and the university environment.
As for the program itself, the University of Applied Sciences Upper Austria is located in Styria and is entirely focused on global sales and B2B marketing. It should be noted that the study is fully funded. Because FHOO is a university of applied sciences, the curriculum is entirely focused on applying the gained knowledge in practice. Dual degree students had the opportunity to participate in the annual project INNOCAMP 36 organized by the University. The teams participating in the project received real assignments from leading Austrian companies. We worked as a team with their representatives to complete the assignments throughout the semester, which is a really unusual experience for all students. Another factor that makes the program worthwhile is that the university helps you get a job in marketing and sales after returning from Austria to Georgia. Most importantly, thanks to a program designed specifically for dual degree students, I have the opportunity to obtain a bachelor's degree from the University of Applied Sciences Upper Austria in parallel with Caucasus University.
However, the most valuable for me are the new relationships I established during my stay in Austria. At the moment, we have about one hundred international students from more than twenty-five countries.
Independent living, interaction with different cultures and travel greatly enhances, strengthens and at the same time teaches you a lot about your own identity.
So I would like to sincerely advise all students interested in studying abroad: Participating in a dual degree program in Austria will be one of the best decisions of your lives. "
Nika Kopaleishvili
Caucasus School of Business
Student of the Dual Degree Bachelor's Program in Business Administration at the Grenoble School of Management and Caucasus University.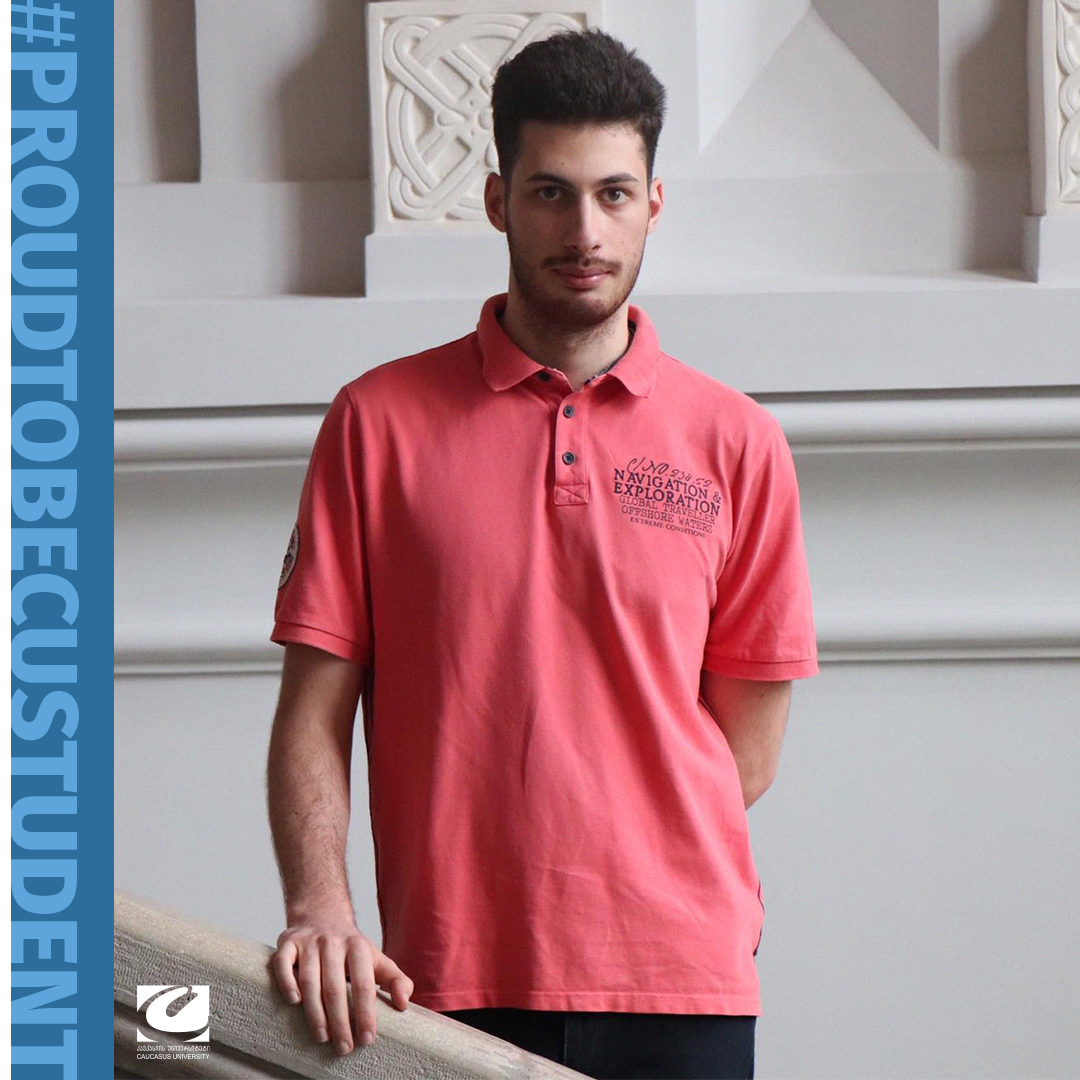 "I am convinced day by day that enrolling in Caucasus University was one of the best decisions of my life. CU allows students to gain experience through an international program that will last a lifetime.
My relationship with Grenoble started out very strange. At university I saw writings about GEM, Grenoble. I inquired and discovered that it was a university in a small, mountainous town in the south-east of France. I later learned that there was a dual degree bachelor's program between CU and GEM. With the support of my family, I am already in Grenoble today and have the opportunity to receive a high quality education at one of the leading universities in France. The learning process is different and interesting, adapted to the student and the use of the knowledge accumulated by them. This is a new challenge for me and I see new opportunities in all of this. I would like to point out that there are about 15 people of different nationalities in the group and we have the opportunity to get to know each other's culture and improve our communication skills'.
It should be noted that the cooperation of Caucasus University with the Grenoble School of Management started in 2004. The partnership envisages the implementation of dual degree educational programs at both bachelor's and master's levels.
Elene Aladashvili
Caucasus School of Business
Fairleigh Dickinson University, USA
When I was asked to write a brief paragraph about my exchange year in the USA I was stumped. How could I possibly fit a whole year of unbelievable, extremely unique, and memorable experiences in a paragraph? I was with my friends, when I received an email from Fairleigh Dickinson University saying that I was admitted. This feeling was full of excitement, but I could not believe it until the departure day. The one of the best experiences of my life has started by arriving in the world's magnificent city of New York.
Looking at hectic lifestyle in the streets, exploring enormous opportunities, meeting incredible people from all over the world, travelling to different states starting from Florida ending with California, studying at FDU, going to field trips and attending TV shows to understand advertising techniques, experiencing the moments of independence that made me stronger and self-reliant. All of these mentioned above account for an incomplete list of the experiences that made my stay in the USA unforgettable.
Probably, obstacles that I came across and how I dealt with them would be much more intriguing for prospect exchange students. The so called Covid-19 was exploded during my stay in the US, it was quite tough for me since I was far from my comfort zone and felt uncertain about my future. I did not know what the right choice was. There were two options. The first one was to abandon my plans about the USA and arrive back in Georgia or go with the flow and have a hope for better, I chose the latter one. Despite the difficult times, even though sometimes it seemed like an eternity, the time just flew by. I am glad of every moment spent in the US.
Coming back home from the US is vague feeling to describe. I am a different person than I was before when I left my country. Even though I have lived all my life in Georgia except one year, I feel like half of my heart is in the US. I knew that what I was leaving behind was not just the US. It was much more than this incredible country. When I look back at all the memories, I wish I could do it all over again.
Finally, thank you Caucasus University for making my wish come true. Thank you, Fairleigh Dickinson University, for having me, it has been absolutely marvelous experience.
Anano Gunia
Caucasus School of Humanities and Social Sciences
Fairleigh Dickinson University, USA
It was completely unplanned and unexpected to travel to US with the exchange program. One day, during the examination period, suddenly I had an idea, that while on my final year of my Muster studies, before finishing the program, I had to do something new, and that exactly meant spending my final semester in America. Right at that time, University was offering me a chance to participate into the exchange program, I have started to prepare documents on the same day, though I did not really think back then, that once an idea of me thinking "let's go to America" - would become a reality in a few months.
Going on an exchange program is a whole new experience, especially in America. All this coincided with the pandemic, quarantine, the closing of borders... If I had known about all of this in advance, I would have gone anyway, I had such a great and interesting experience. I have discovered new skills and new resources within myself, I feel that you are growing not only professionally but also personally every day, and then it all gives you a pleasant feeling of self-confidence and independence.
I think it is a very important and necessary experience for all students to participate in an exchange program.
Teona Tsutskhvashvili
FH JOANNEUM University of Applied Sciences, Graz, Austria
ERNST MACH grant holder - Austrian government grant
Going to study in Austria turned out to be one of the best decisions of my life. The application process wasn't easy, but not as complicated as I initially imagined. The main thing is to give it your best at all times. The questions in the application must be answered wholeheartedly and thoroughly. The sincerer you are the higher your chances of success.
The learning environment here is amazingly healthy, competitive and at the same time quiet. We have highly qualified lecturers and the entire process feels more like a sharing of experience rather than just a lecture process. Finally, I would like to point out that Austria is the best place for student life and travel. From Vienna for only 10 euros you can get to European cities such as Venice, Florence, Amsterdam, Paris and many more.